Business Life Products
Key Person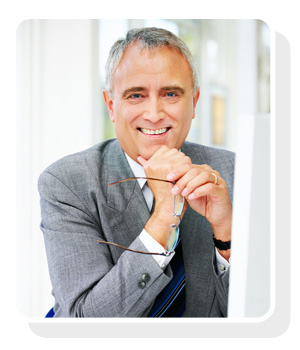 Key person insurance is simply life insurance on the key person in a business. In a small business, this is usually the owner, the founders or perhaps a key employee or two. These are the people who are crucial to a business–the ones whose absence would sink the company. You definitely need to consider key person insurance on those people.
Here's how key person insurance works: A company purchases a life insurance policy on its key employee(s), pays the premiums and is the beneficiary of the policy. If that person unexpectedly dies, the company receives the insurance payoff. The reason this coverage is important is because the death of a key person in a small company can cause the immediate death of that company. The purpose of key person insurance is to help the company survive the blow of losing the person who makes the business work.
The company can use the insurance proceeds for expenses until it can find a replacement person, or, if necessary, pay off debts, distribute money to investors, pay severance to employees and close the business down in an orderly manner. In a tragic situation, key person insurance gives the company some options other than immediate bankruptcy.
Funded Buy-Sell Agreement
As a partner or co-owner (private shareholder) of a business, you've spent years building a valuable financial interest in your company. You may have considered setting up a buy-sell agreement to ensure your surviving family a smooth sale of your business interest and are looking into funding methods. One of the first methods you should consider is life insurance. The life insurance that funds your buy-sell agreement will create a sum of money at your death that will be used to pay your family or your estate the full value of your ownership interest.
When using life insurance with a buy-sell agreement, either the company or the individual co-owners buy life insurance policies on the lives of each co-owner (but not on themselves). If you were to die, the policy owners (the company or co-owners) receive the death benefits from the policies on your life. That money is paid to your surviving family members as payment for your interest in the business. If all goes well, your family gets a sum of cash they can use to help sustain them after your death, and the company has ensured its continuity.